Technology
LG Display leads the market with product optimized to various user environments.
IPS
View the original!
It features the clear images without distortion.
IPS (In-Plane Switching) is LG Display's unique wide viewing angle
technology featuring the same clear image at any angle within
178 degree from top, bottom, right and left.
Real Resolution

Clean and Sharp Video

Stable Display During Touch

Clear Colors from Any Angle
Real Resolution
The technology is ideal for large display and high resolution with small color change, contrast ratio change and luminance change.

Stable Panel
IPS features the stable images without afterimage or flashing during screen touch.

Expert Color
It presents the natural images without distortion or discoloration anywhere
and anytime or under any condition.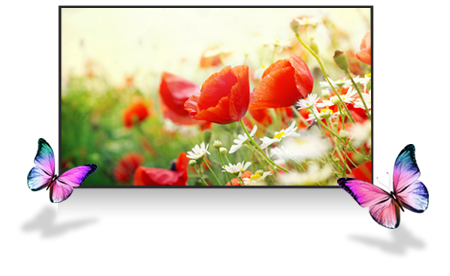 One tech for Multi Device
IPS features the same natural images without color change in all products
including the TV, monitor and mobile.